DVDS
- Most Dvds are in like new condition (cause I only like watched them once and then they go back to the case) but ask if you would like more info.




$12
Galaxy Angel limited edition DVD volume 1 box set
Comes with:
5 mini Figures sealed(new)
2 Pencil Boards (new they still have this plastic shield on them as see in the pictures (ask for it))
1 Booklet
1 leaflet.
1 dvd (never watched)
1 Box

(box has slight damage for some reason seen in picture (ask for it ).clear wrapper still on box took it off the opening area only so I could check the figures)

.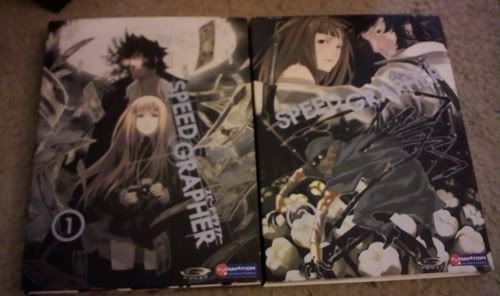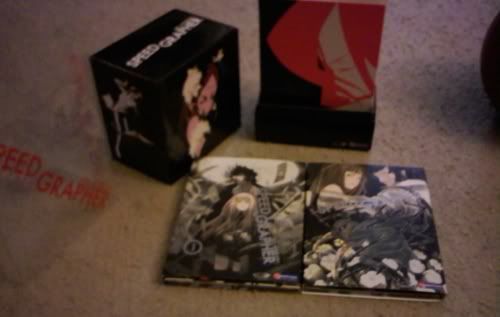 Speed Grapher - Volume 1 & 2 Limited Edition $20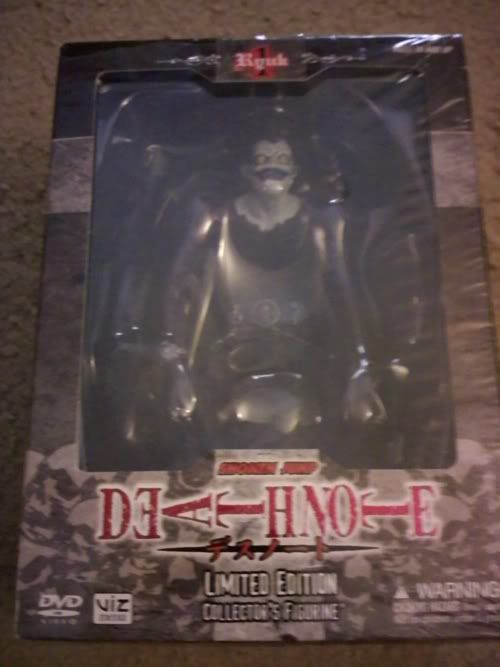 Death Note Volume 1 limited Edition with figure $15

NOT PICTURED here:
Mushi-shi Volumes 1,2,3 $10 each
Last Exile Volumes 1 & 2 $6 each
DN ANGEL volumes 4-7 $5 each or $15 for all 4
Ghost in the shell 2 [movie] $2
Panda Z#1 $2
Lassie $1
Kat & kim tv show season 1 $2